Boston Edition 2023
Ambition to Action
Global Fashion Summit will continue the theme of 'Ambition to Action' with another International Summit this Fall in Boston, United States. The new edition is the first time that the event will be hosted in North America since its inception in 2009.
The content will be centred around key themes including: Policy, Finance and Retail, while also complementing the core priorities of the Fashion CEO Agenda: Respectful & Secure Work Environments, Better Wage Systems, Resources Stewardship, Smart Material Choices and Circular Systems.
Global Fashion Summit is the leading international forum for sustainability in fashion. Since its first edition in 2009, it has established itself as the nexus of agenda-setting discussions on the most critical environmental, social and ethical issues facing the industry, people and our planet.
The Global Fashion Summit has been spearheading the sustainability movement in fashion for the past decade by bringing together global industry leadership, change makers and thinkers to accelerate the transition to a more sustainable fashion industry. It represents not just a leadership forum but an interactive space that aims to inspire leaders to act now.
Global Fashion Summit is presented by Global Fashion Agenda (GFA) – a non-profit organisation that fosters industry collaboration on sustainability in fashion to accelerate impact.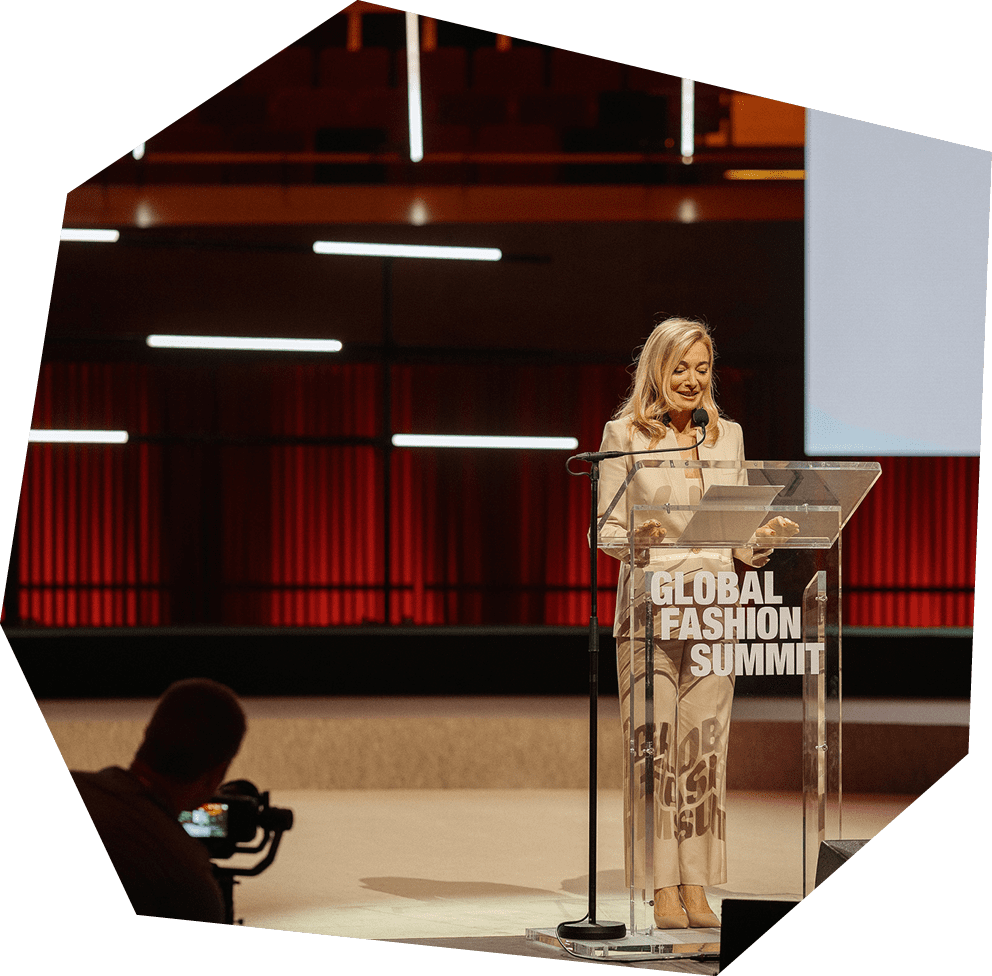 Surrounded by water, Boston is the cultural and financial centre of the Northeastern United States and a renowned hub for technology and education. It is a historically rich city and acts as a nexus point for knowledge and innovation.
By bringing Global Fashion Summit to Boston, the new Edition will seek to form a deeper exploration of the challenges, differences, and opportunities towards a more sustainable value chain.
The United States is home to some of the world's most renowned fashion brands and leading retailers – it was the largest apparel market in the world in 2022.
The Boston edition will be hosted back-to-back with the SAC Annual Meeting – not only does this avoid the travel emissions that would have been caused if the events were in separate locations, but it is also an efficient use of attendees' time and resources – allowing more time for discussion, collaboration and acceleration of necessary actions.
Revisit Global Fashion Summit: Copenhagen Edition 2023
Global Fashion Summit: Copenhagen Edition 2023 gathered +1100 Guests and 137 Speakers on 27-28 June. All content is available to rent through our On-Demand Video Library.
Sponsors, Partners & Alliances
At Global Fashion Agenda, we're proud to work with some of the world's leading foundations, solution providers and companies, all of whom play a vital role in driving sustainability in their sectors.
Since 2018, the Innovation Forum has turned words into action by presenting a curated selection of the world's most promising solutions covering the entire supply chain. They moreover facilitate a matchmaking programme connecting Brands and Retailers with Solution Providers through thorough selection processes.